Your pet is an important part of your family, and when he or she is ill, you want the best medical care available. The veterinarians and staff at our clinic are ready to provide your pet with cutting edge veterinary medical care. From wellness exams and vaccines to advanced diagnostics and complex surgical procedures, your dog or cat will receive high quality care at our hospital.
We're pleased to offer the following services at Manchester Veterinary Clinic: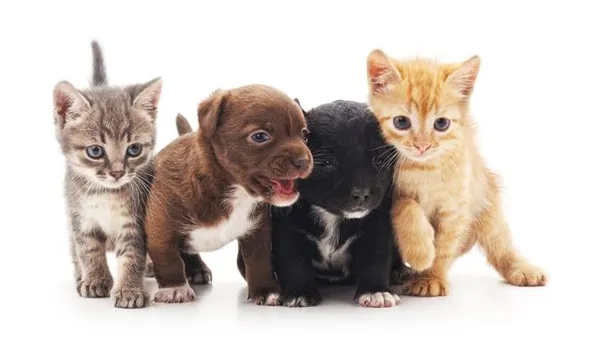 Behavioral Medicine
Coming Soon.
Dental Care
Manchester Veterinary Clinic recommends that all dogs and cats receive their first dental checkup shortly after they are weaned and at least once a year for every year of their lives. Pet dental checkups include an examination of your pet's head, neck, face, ears and mouth in order to check for signs of health problems.
Fully Stocked Pharmacy
Coming Soon.
Hospice and Euthanasia Services
Euthanasia is something most people would rather not think about, unfortunately, pets become old and ill, and when they appear to be suffering, sometimes pet euthanasia is the most caring and compassionate thing a pet owner can do for their pet.
Microchipping
It only takes a moment for your pet to bolt out the door or break away from his leash, and many lost pets never find their way home because they have no form of identification when they get away. Tags on collars are great, but pets often break or lose their collars in their attempt at freedom. Microchipping is a way to ensure your pet can find his way home, with permanent identification always in place. Here is a closer look at how you can use a microchip to keep your pet safe.
Nutritional Counseling
Coming Soon
Pain Management
Coming Soon
Parasite Prevention and Control
Fleas and ticks are more than just a nuisance. They can make your pet extremely uncomfortable and cause several different types of illnesses, like flea allergy dermatitis and tapeworm infestations. Manchester Veterinary Clinic can evaluate your pet to determine the best type of flea prevention medication.
Puppy and Kitten Care
Coming Soon.
Radiology (X-Rays)
Coming Soon.
Senior Care
Coming Soon.
Surgery
You need to find a practice that can administer both gentle and effective treatment to your beloved companion. From routine procedures, such as spaying or neutering, to more advanced operations, your pet may need to undergo surgery for any number of reasons.
Vaccinations
Vaccines are an inescapable part of any pet health plan. They help animals fight disease before it takes hold, and keep pet populations as a whole safe from infection. To see exactly why vaccines are so important and how best to ensure your pet's safety, it's critical to understand how they work.
Wellness Exam
Animals of all kinds need consistent, regular professional medical attention throughout their lives. Veterinary wellness checkups enable you to help ensure that your pet receives the proper diagnostic, examination and preventative treatments necessary to ensure optimal health on a daily basis.
Appointments
Our appointment book is computerized, which allows us to efficiently make appointments for you and your pet. Our receptionists and team will attempt to accommodate all requests to the best of our ability. Emergencies are accepted anytime our clinic is open. If you feel you have an emergency with your pet, please call us or come in immediately. If possible it is best to call before coming in so that a staff member can advise you on your particular emergency.
Emergency & Urgent Care
We have a veterinarian and personnel on duty six days a week who are trained and equipped to handle any urgent care your pet has. Usually an emergency team consists of at least one veterinarian and several technicians working together to save a pet's life. Emergencies can be things such as accidental ingestion of rat poison, hit by car, and chocolate ingestion. If you ever feel that your pet needs emergency treatment do not hesitate to call or come in immediately.
We are also available for urgent care when the condition is not life-threatening. If you feel your pet needs to be seen before you are able to get an appointment, our veterinarians will work to "squeeze" you in between scheduled appointments. When you arrive, our receptionists will be able to give you an estimate on how long you may have to wait in order to be seen.
Types of Pets Seen
Because a large number of veterinarians practice at Manchester Veterinary Clinic, we can care for many types of pets:
Dogs
Cats
Rabbits*
Pocket Pets*
Reptiles*
Birds*
Small Farm Animals*
*Select veterinarians only. Call us for more information.
Discounts
Manchester Veterinary Clinic offers discounted services to senior citizens and local area rescue groups. Pre-approval is required to qualify for the rescue group discounts, please call us for more information.